[LAST CHANCE] LG PURICARE June 2022 Clearance Sales!
LG OFFERS 50% OFF
Normal price at RM5,000.00
NOW AT ONLY RM2,500.00!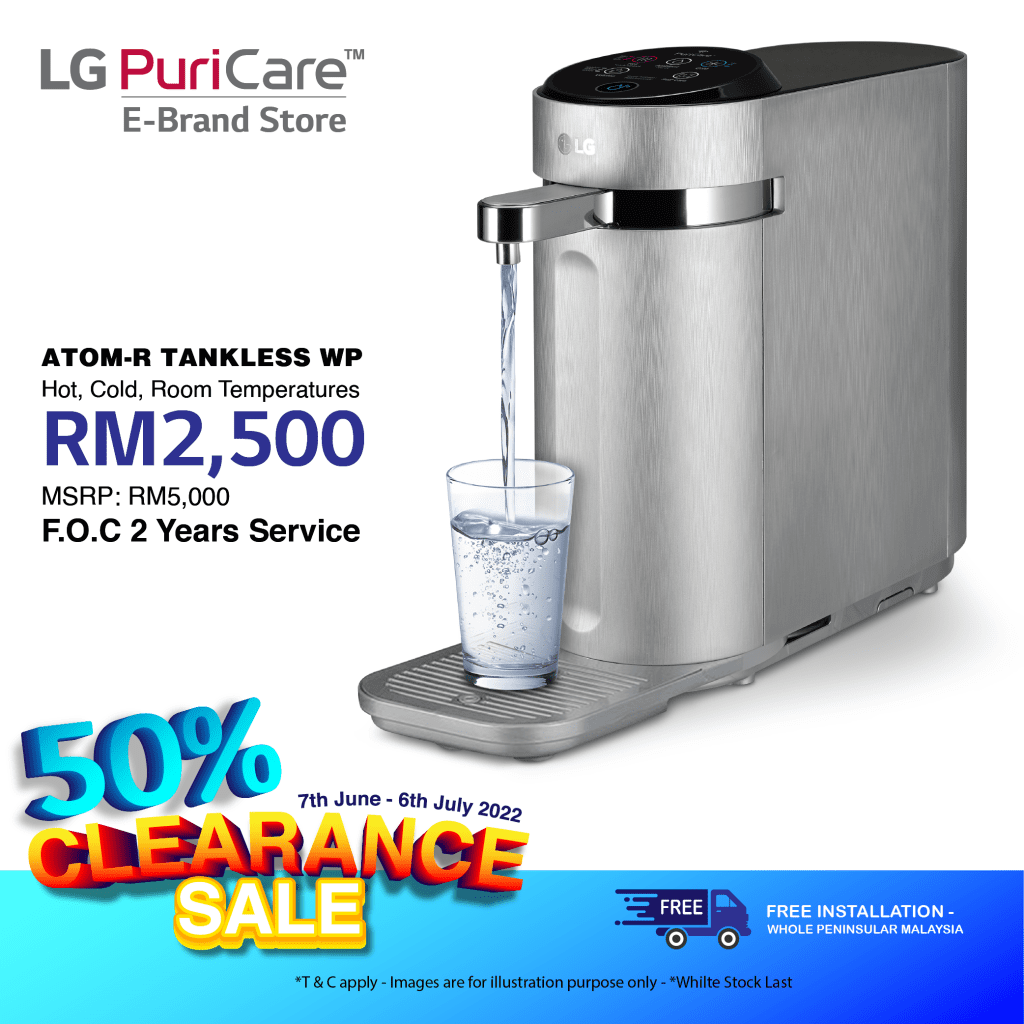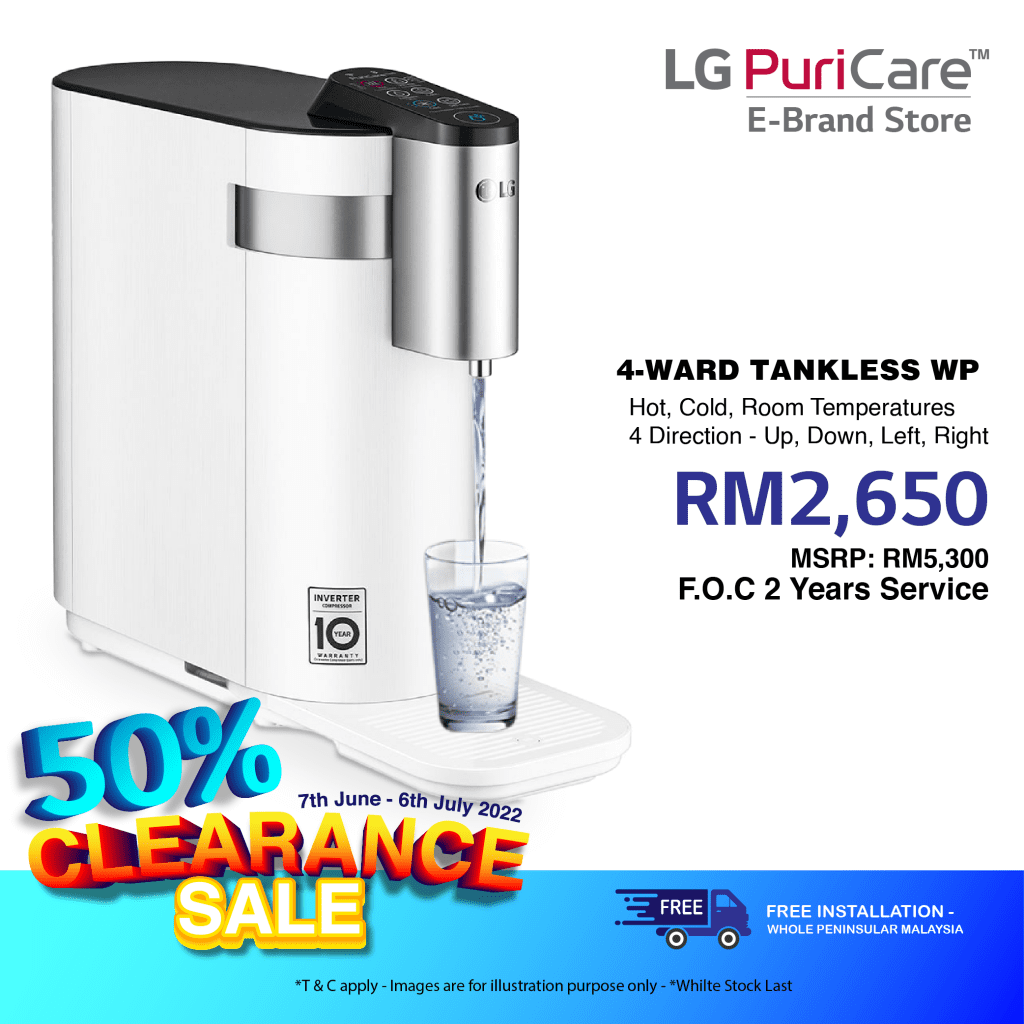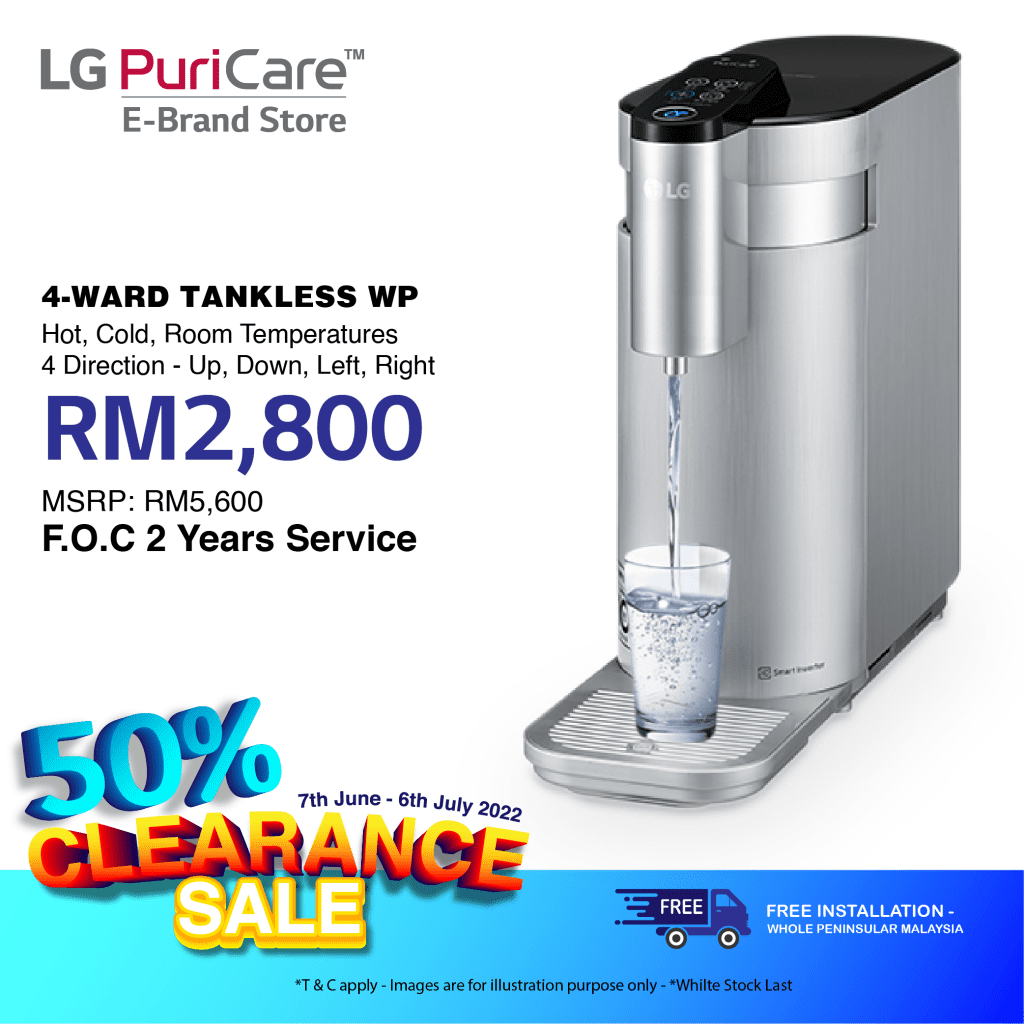 Up to 36 months 0% Installment
( Monthly at only RM69.40/mth )

10 years LG inverter warranty
[BONUS] You'll recieve a SPECIAL FREE GIFT from our sponsor after clicking this button
Reasons to choose LG Tankless Water Purifier
[ATOM-R WD512AN] includes Hot, Cold and Room temperature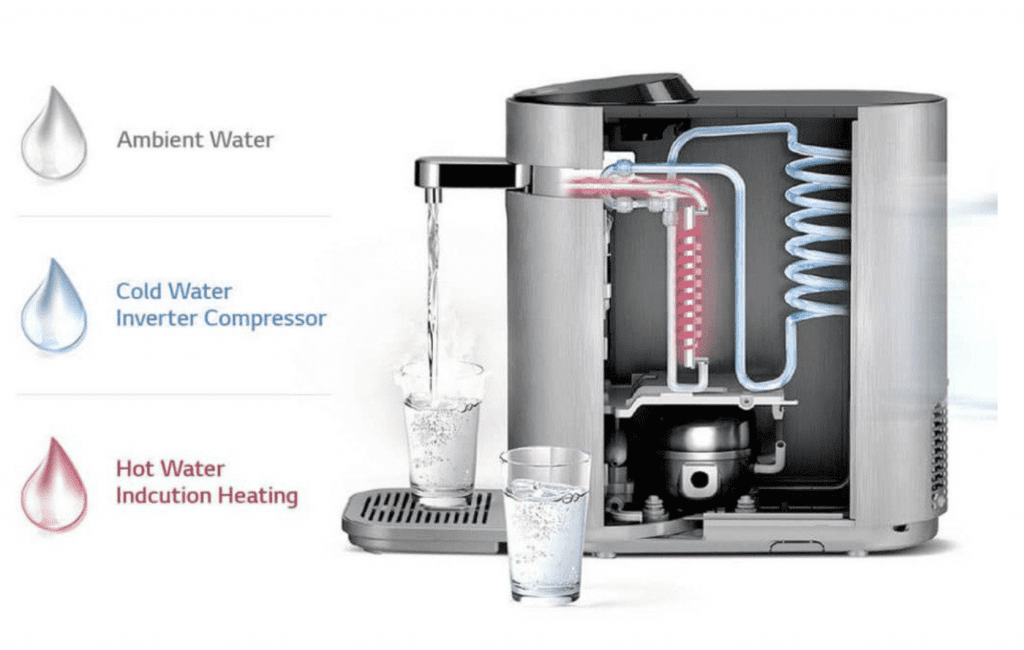 Tankless – Instant Hot, Cold & Unlimited Ambient water supply – No tank = No Re-boil and overnight stagnant water
Tankless Sleek Design, Space efficient, Fits in counter top elegantly
Hot Water Control – 40° / 75°/ 85° (Best for New Parents)
Nano UV sterilization [Eliminates up to 99.99% of Harmful Bacterial]
Water Volume Control – 120 / 500 / 1000ml
Energy Saving with – LG Inverter (lowest electricity consumption)
180° Rotatable nozzle
10-Years inverter warranty
F.O.C – Product service once very 3 months
F.O.C – Filter change every 6 months
F.O.C – Yearly Internal piping replacement [ Unique Service by LG PuriCare™ ]
Strictly Halal Certified by Government of Malaysia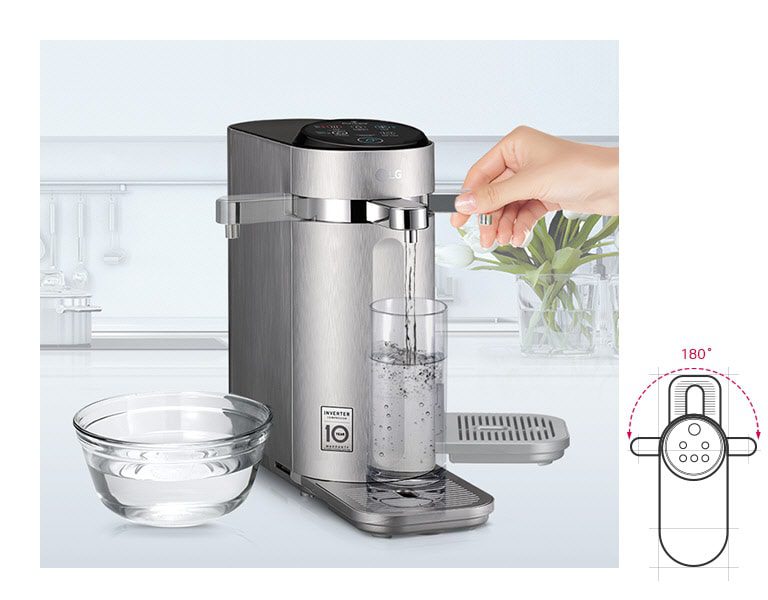 Hurry! Limited items left only. While stock last!
Your last chance to grab them
Click [GET OFFER NOW] Button
to CLAIM the 50% Clearance Sales Offer!
We have an additional offer for you, click the button now to claim
---
LG Puricare Water Filter Rental Offer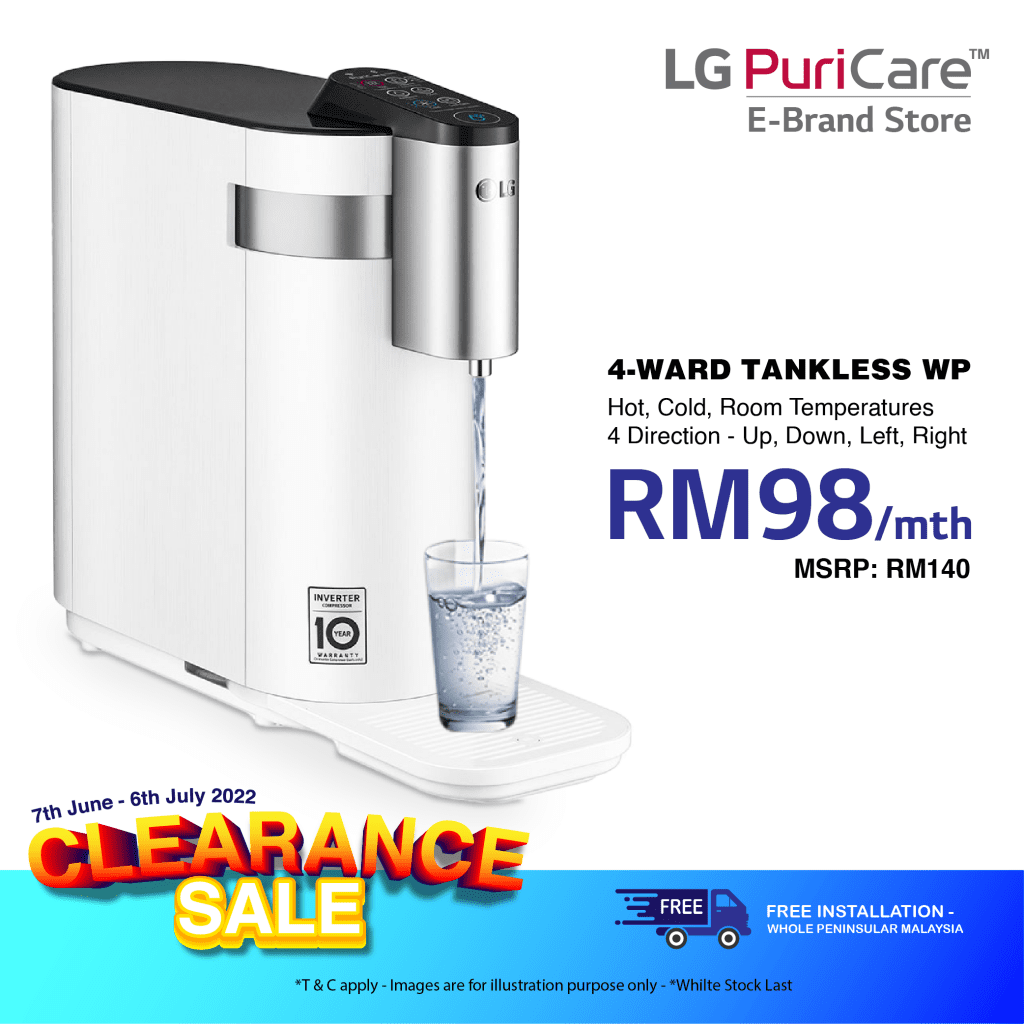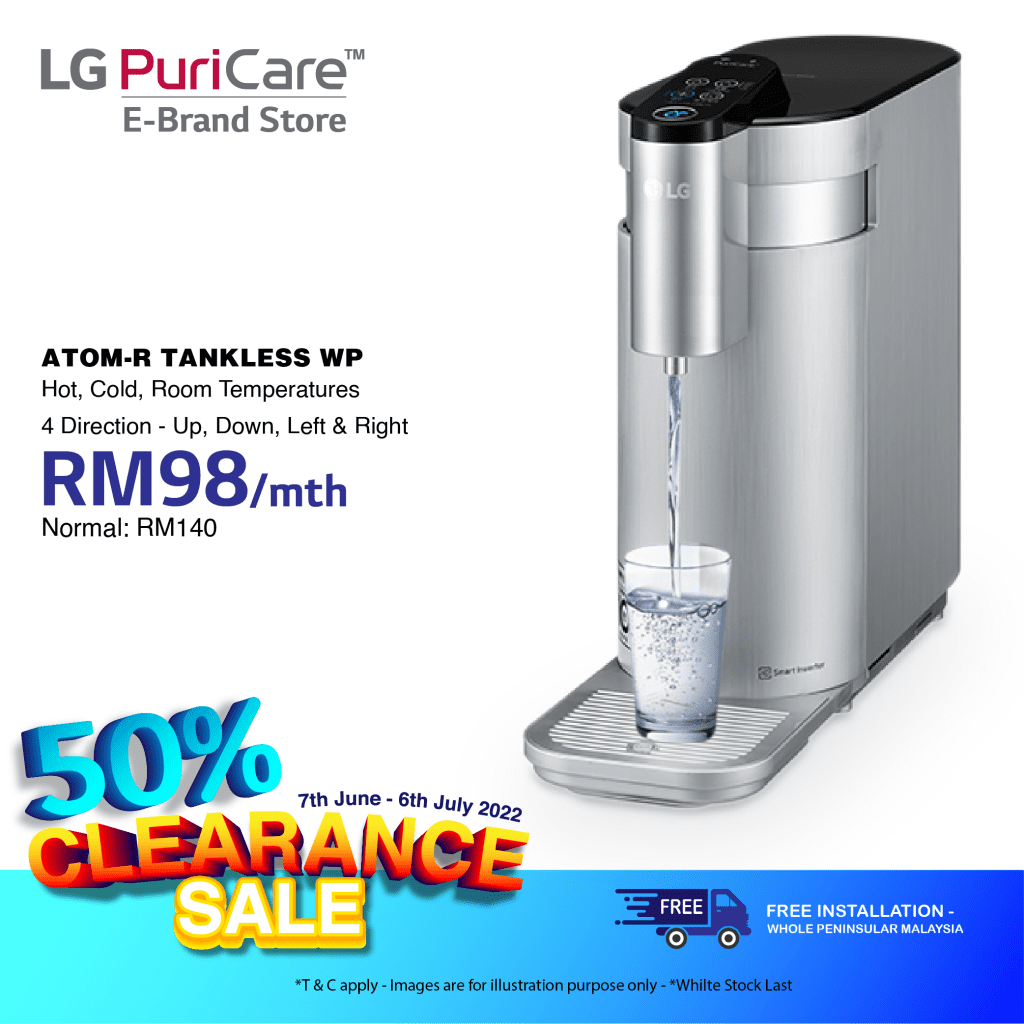 We have an additional offer for you, click the button now to claim
After Sales Service maintenance cost – CareShip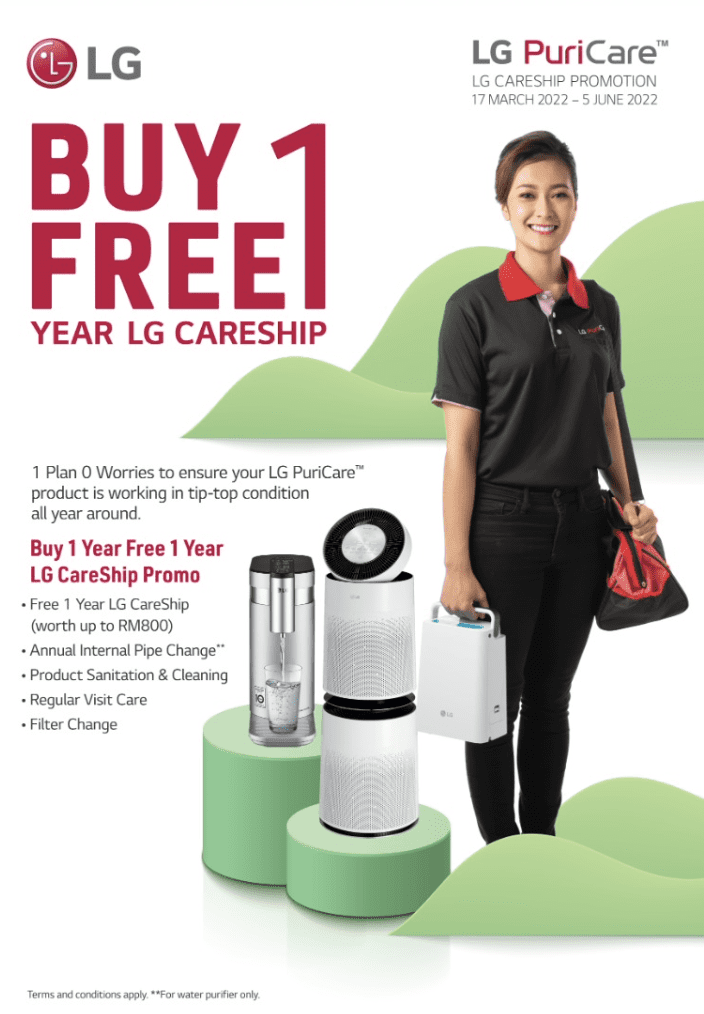 Yearly maintenance cost for LG PuriCare™ Water Purifier –
3 months service once, 6 months filter replacement, 12 months internal pipes + Filter replacement
1 year package – RM450 – RM500
2 Years bundle package – RM850 – RM900
3 Years bundle package – RM1250 – RM1300
---
LG PuriCare™ Ambassador
Malaysia National Badminton Player, Lee Zii Jia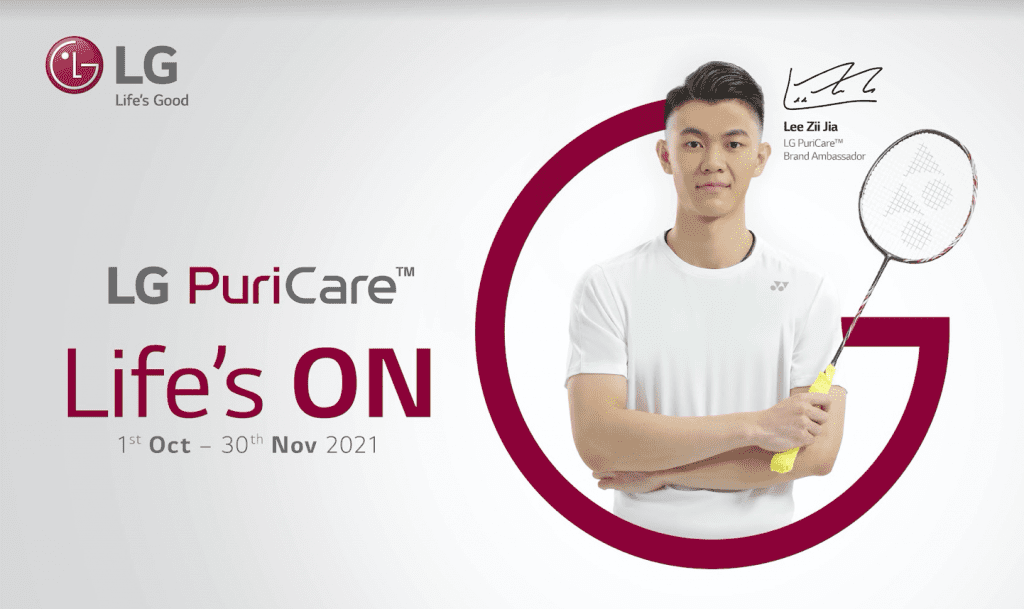 Limited stocks only, grab the offer before it is gone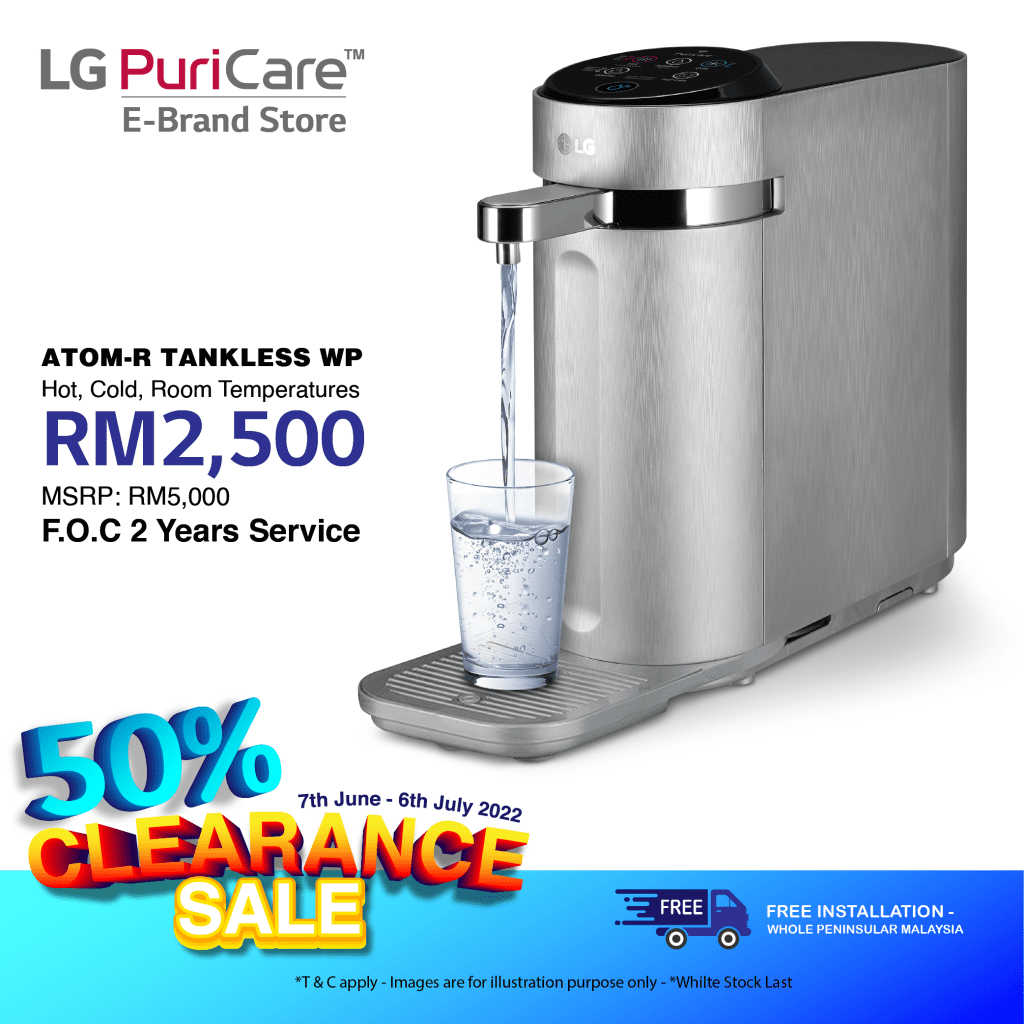 We have an additional offer for you, click the button now to claim
---
Life's GOOD – LG
---