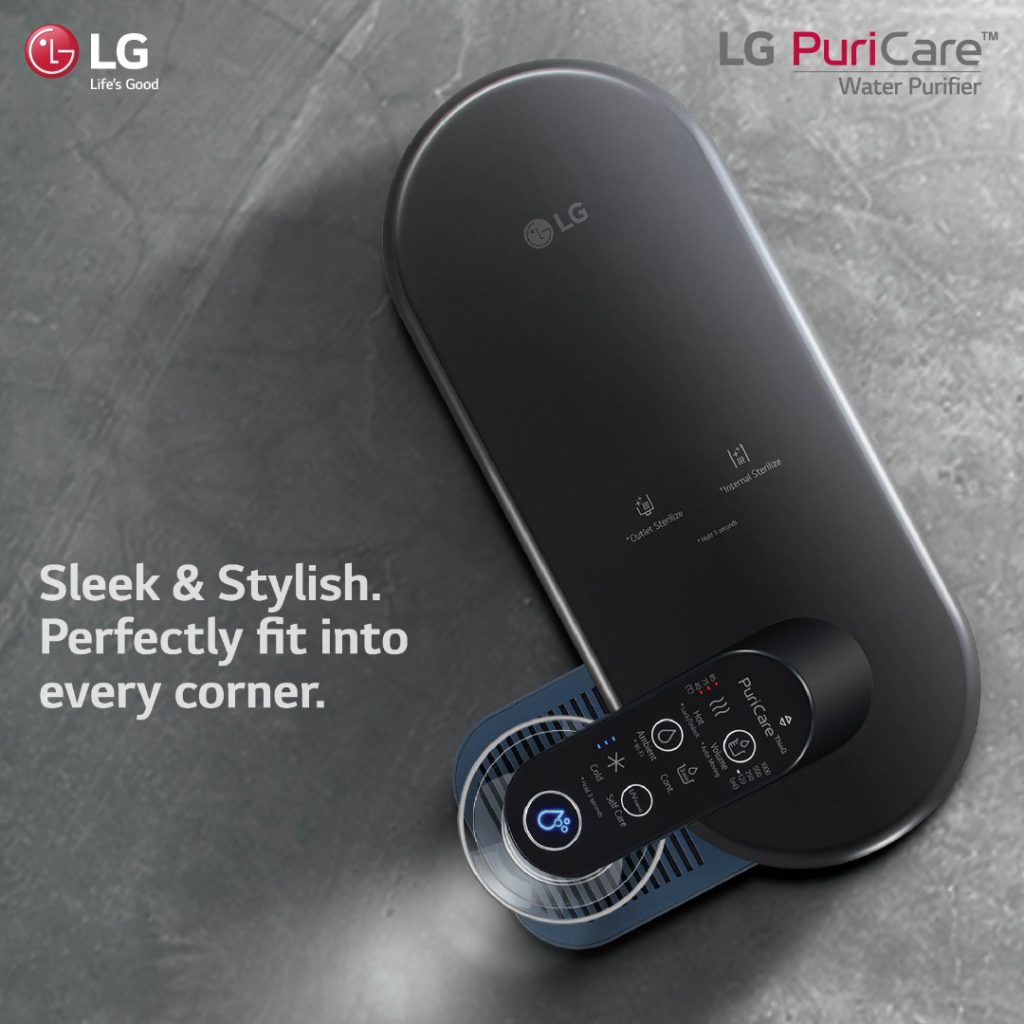 [LAUNCHING PROMO]
LG Newest Technology – Self-Service Water Purifier
Latest Self Cleaning Cold-Hot-Ambient Model
Special Promo October 2022


MONTHLY RENTAL FROM RM60/mth ONLY

Buy Outright at RM 3,200.00
Up to 36 months 0% Installment
( Monthly at only RM88.88/mth only )

10 years LG inverter warranty
*Click on the button above to claim MORE OFFER
Reasons to choose LG Tankless Water Purifier
[WD516AN] includes Hot, Cold and Room temperature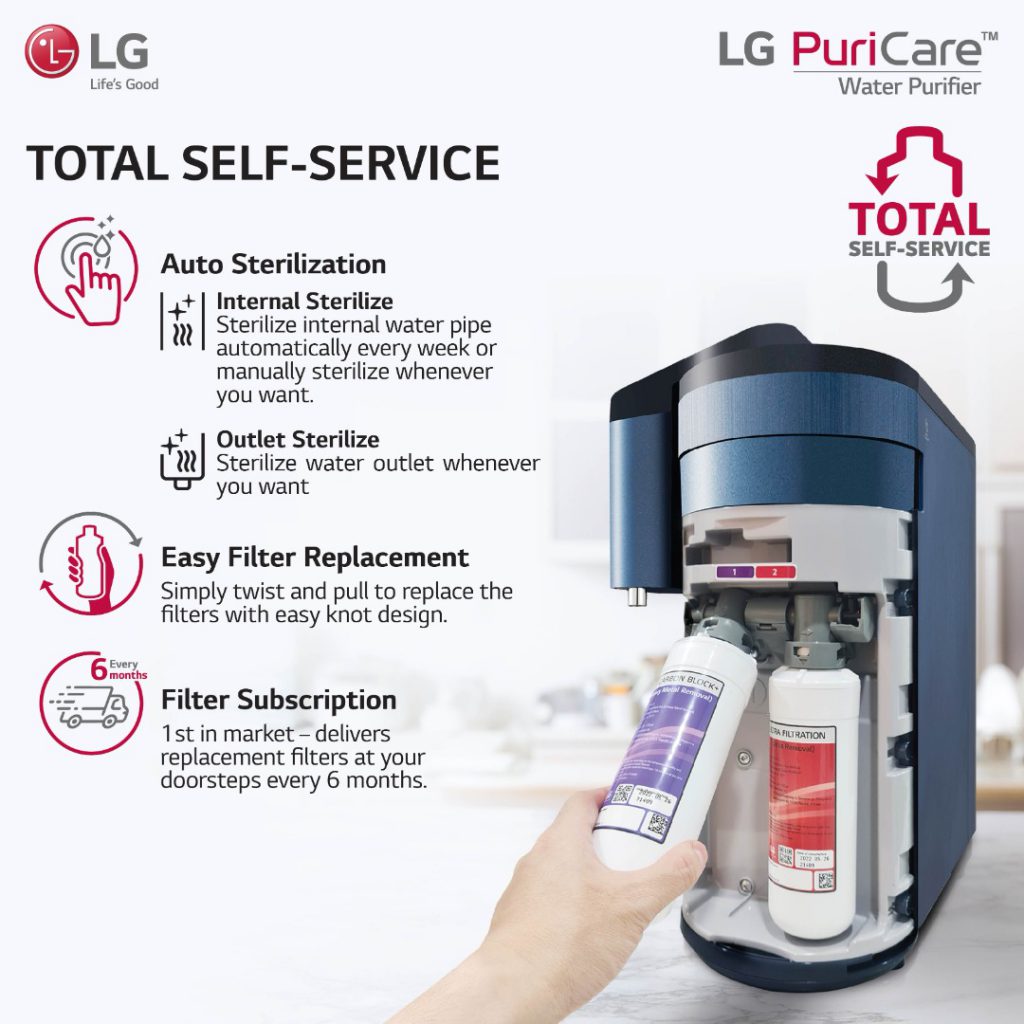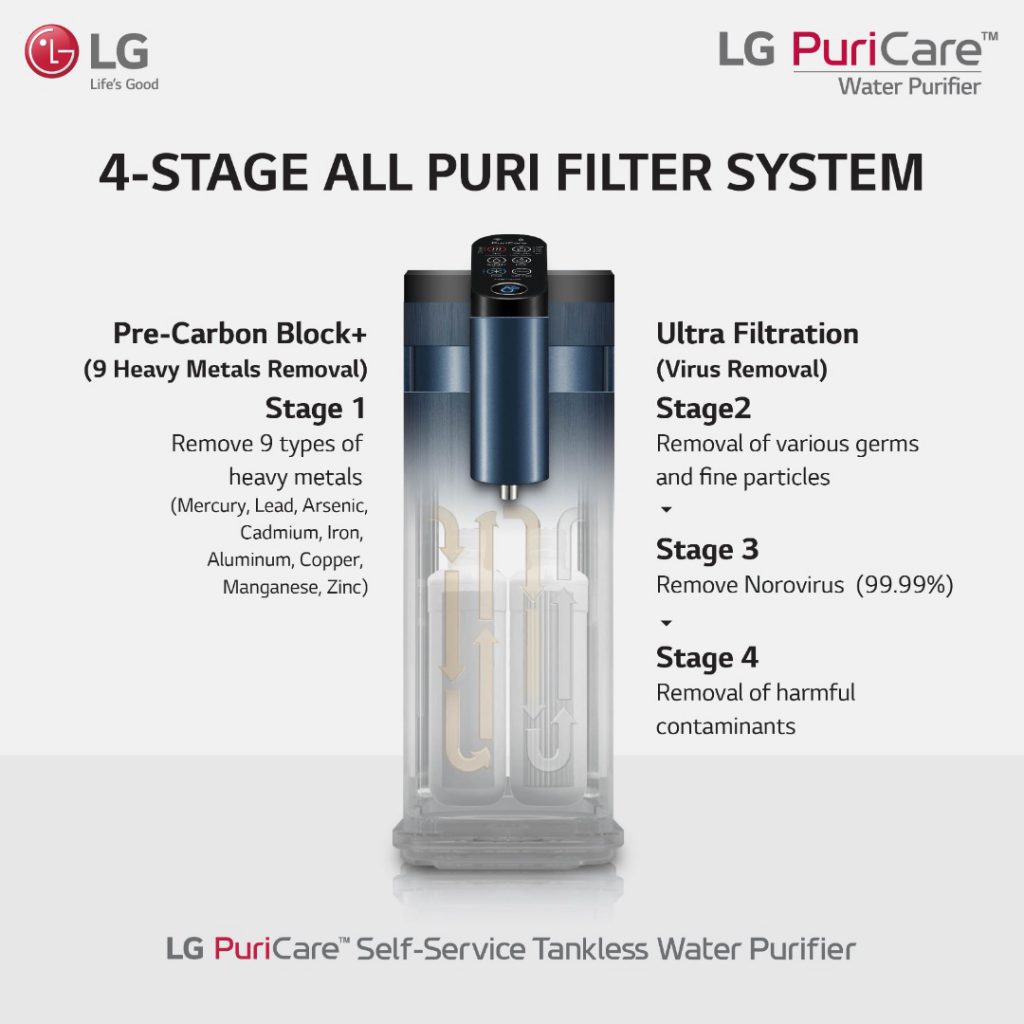 WHAT'S NEW?
LG Puricare's [Self Service] is a new technology invented by LG.
The build in A.I. automated cleaning function will automatically clean the product
Hence, no servicing technician throughout the use.
— LOWER MAINTENANCE COST
— HIGHER EFFICIENCY
— SAVE MORE TIME
FULL Stainless Steel Piping – Inlet & Outlet
24 Hours UV Sterilization – Sterilize every Hour, Ensure Virus and Bacterial no chance to survive
Voice Guidance – Let you know what's going on
New ALL Puri 4 Stages Filters – 99.99% Remove NoroVirus + Block Out 9 Danger Heavy metal – Let you enjoy Purity in every drops
Self Servicing Function – Auto Service once every week, keep you water Clean and Safe
LG ThinQ Monitoring – Your X-Ray to see inside the Machine
Filter – Remove 9 heavy metals & Norovirus
*Click on the button above to claim MORE OFFER
Tankless – Instant Hot, Cold & Unlimited Ambient water supply – No tank = No Re-boil and overnight stagnant water
Tankless Sleek Design, Space efficient, Fits in countertop elegantly
Hot Water Control – 40° / 75°/ 85° (Best for New Parents)
Nano UV sterilization [Eliminates up to 99.99% of Harmful Bacteria]
Water Volume Control – 120 / 250 / 500 / 1000ml
Energy Saving with – LG Inverter (lowest electricity consumption)
180° Rotatable nozzle
10-Years inverter warranty
Strictly Halal Certified by the Government of Malaysia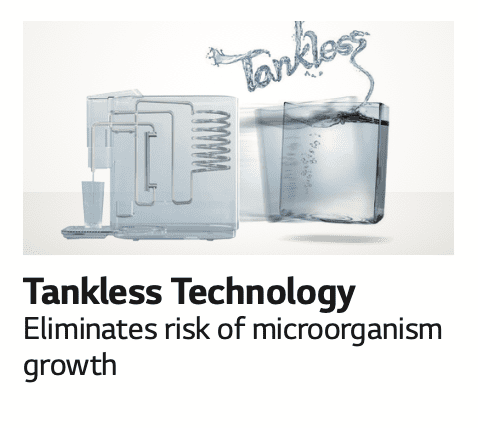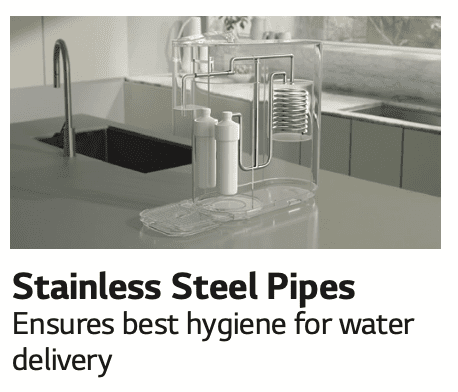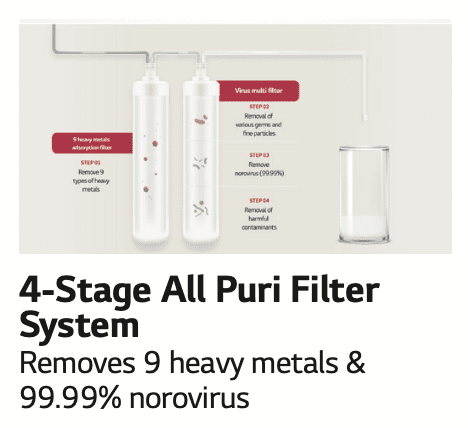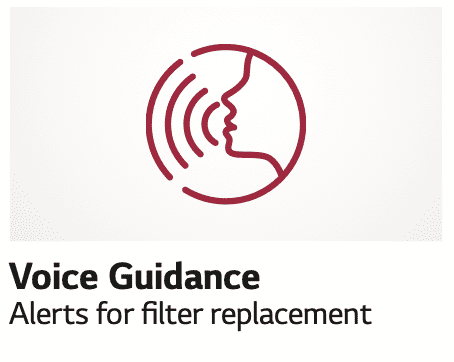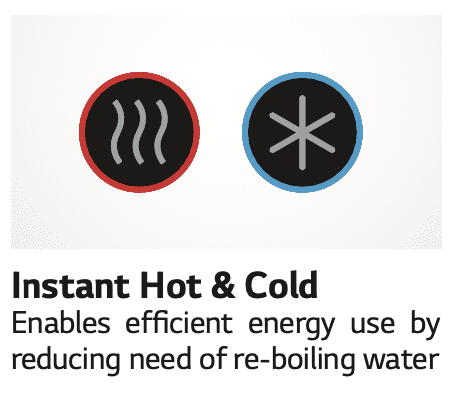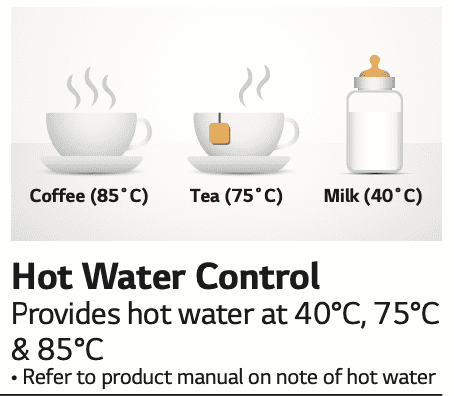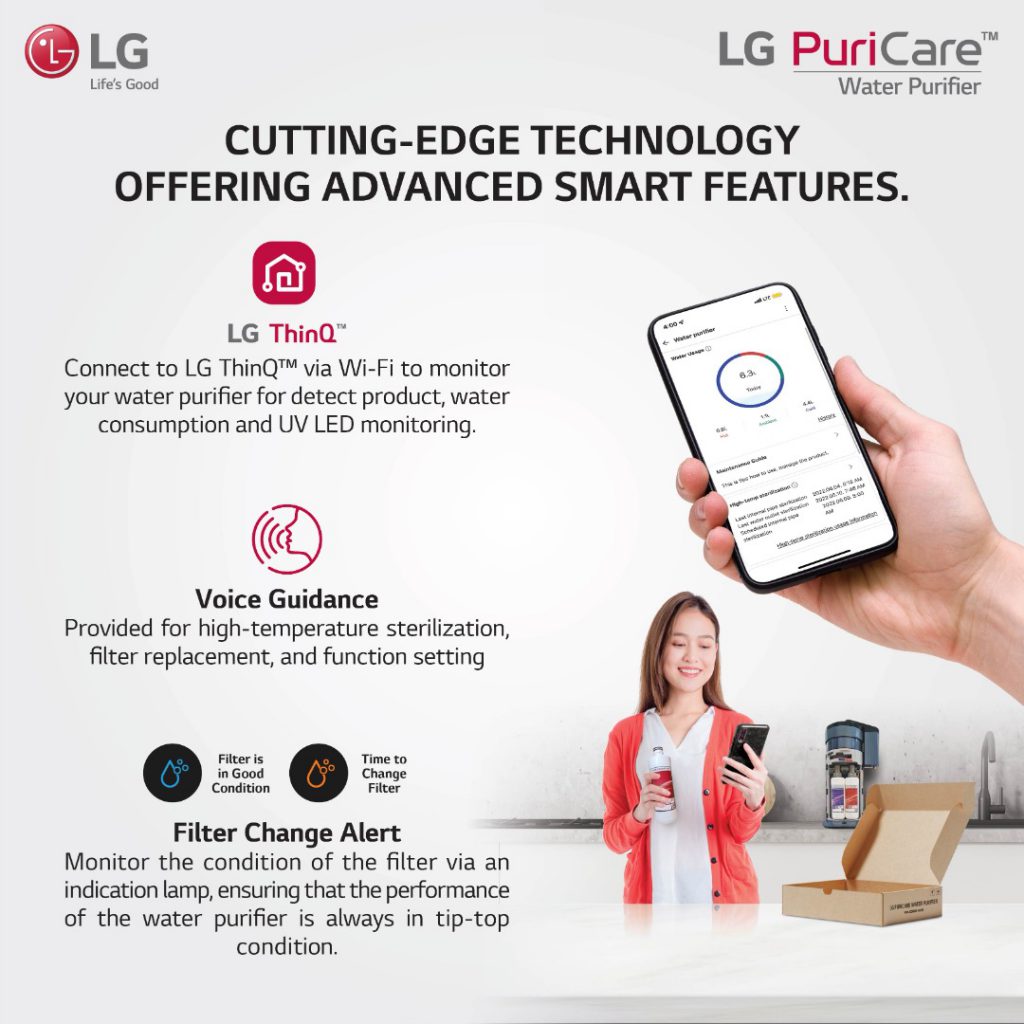 Hurry! Limited units only
Click on the [GET OFFER NOW] Button
To Get The Offer Now!
*Click on the button above to claim MORE OFFER
---
After Sales Service maintenance cost – CareShip
Filter Change Frequency
6 months once, 2 times of delivery annually.
1 year – RM320
2 years – RM600
3 years – RM870
4 years – RM1120
5 years – RM1360
*Click on the button above to claim MORE OFFER
---
LG Self-Service Water Purifier is the one that has both Aesthetics and Smart Technology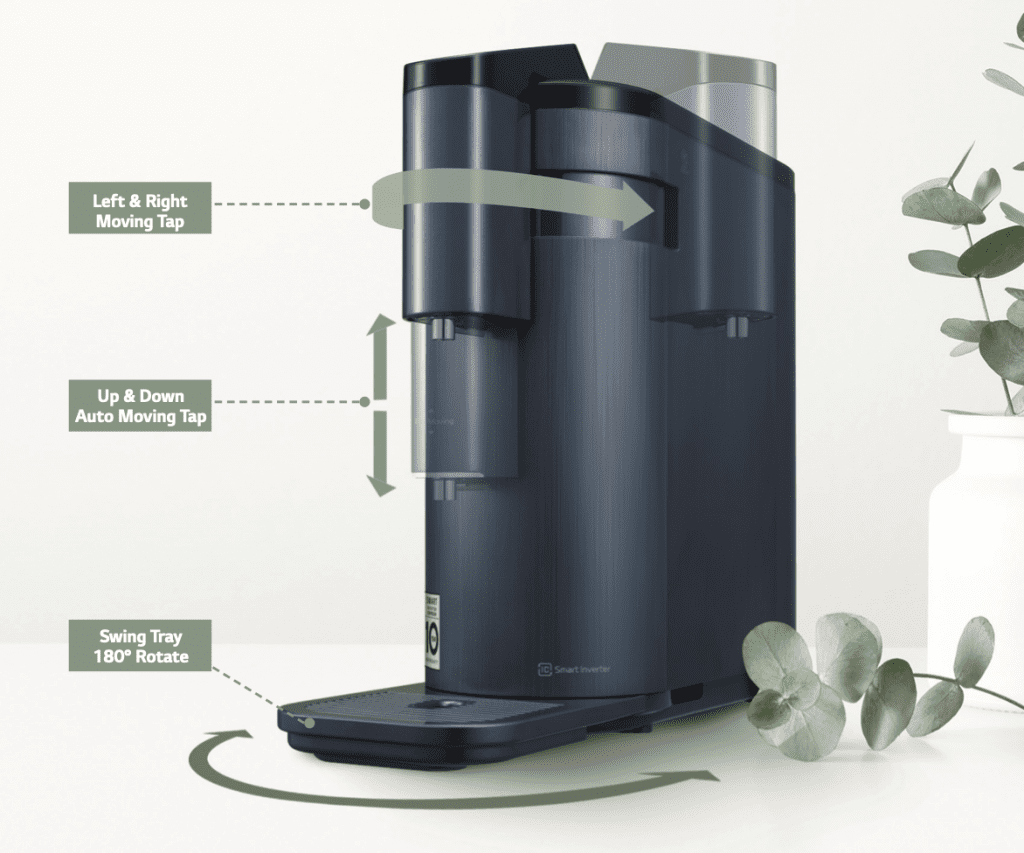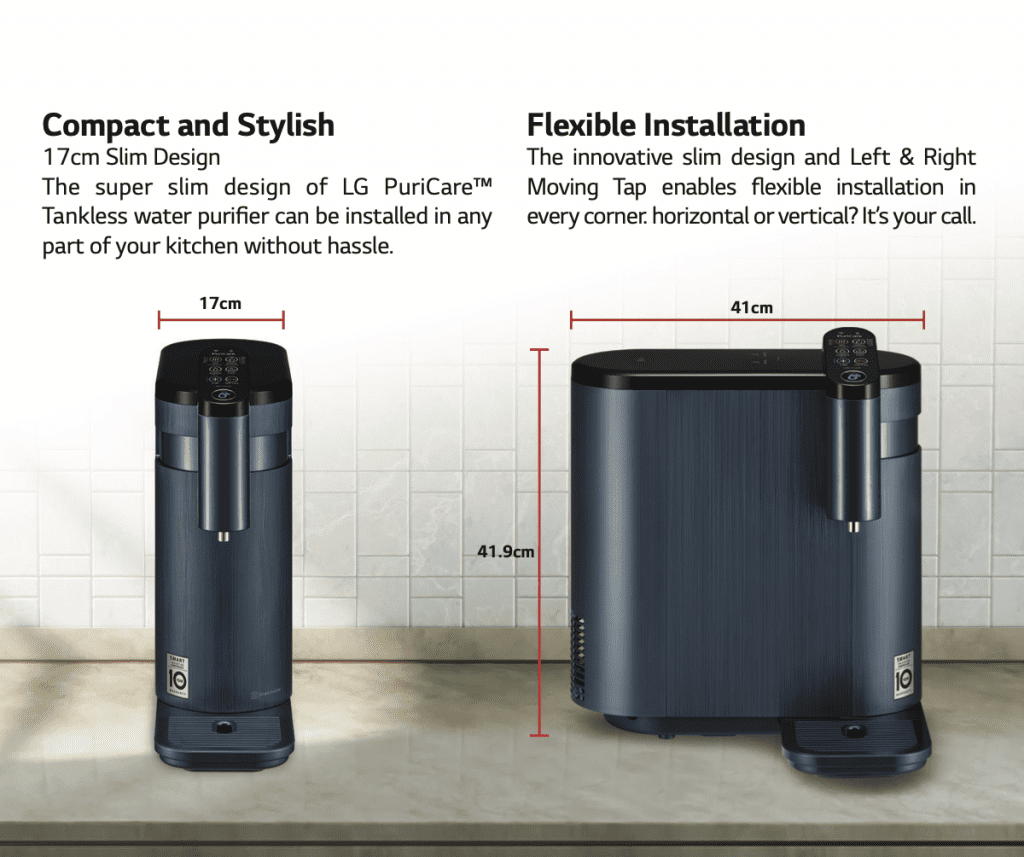 *Click on the button above to claim MORE OFFER
---
Other Models in Promotion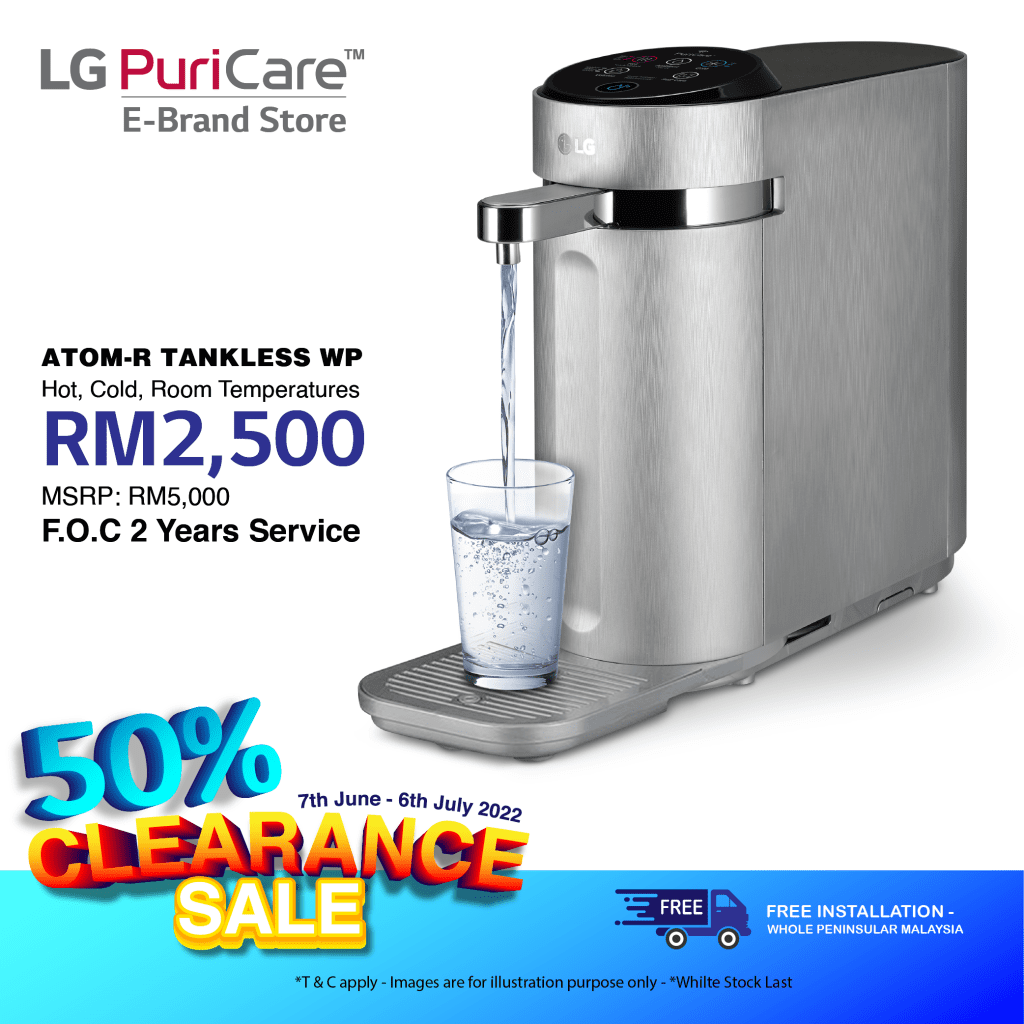 Normal price RM5000
NOW AT ONLY RM2,500.00!
Up to 36 months 0% Installment ( Monthly at only RM69.44/mth )
Limited items left only, make sure you get it before its gone
---
LG PuriCare™ Ambassador
Malaysia National Badminton Player, Lee Zii Jia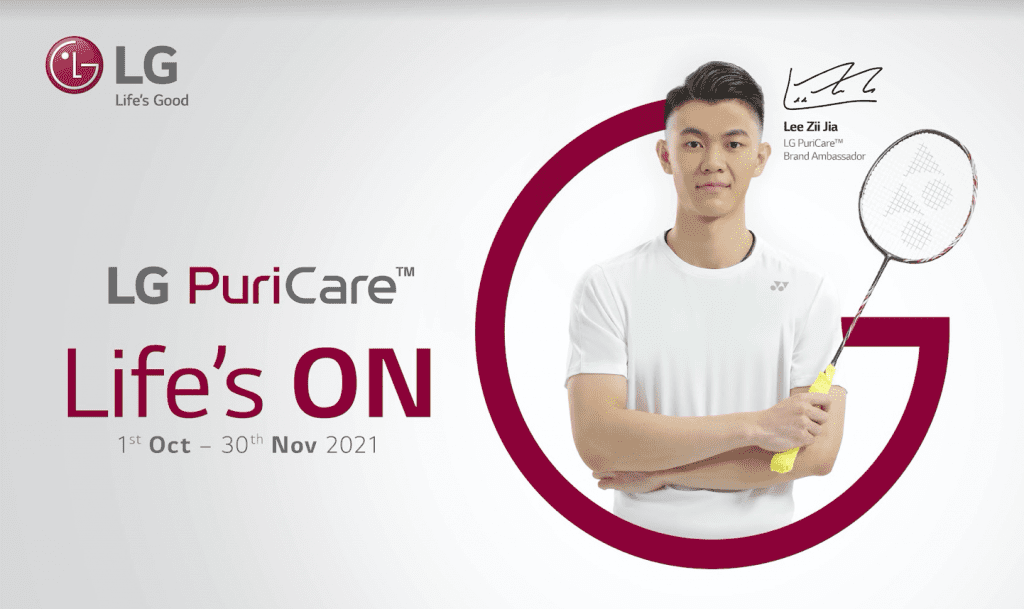 *Click on the button above to claim MORE OFFER
---