[CLEARANCE SALE] LG PURICARE JULY 2022 PROMOTION!
Hot-Ambient Model Normal price RM4100.00

LG OFFER 50% OFF
NOW AT ONLY RM2,050.00!

Up to 36 months 0% Installment
( Monthly at only RM56.90/mth )

10 years LG inverter warranty
You'll recieve a SPECIAL FREE GIFT from our sponsor after clicking this button
Reasons to choose LG Tankless Water Purifier
[ATOM-R WD512AN] includes Hot, Cold and Room temperature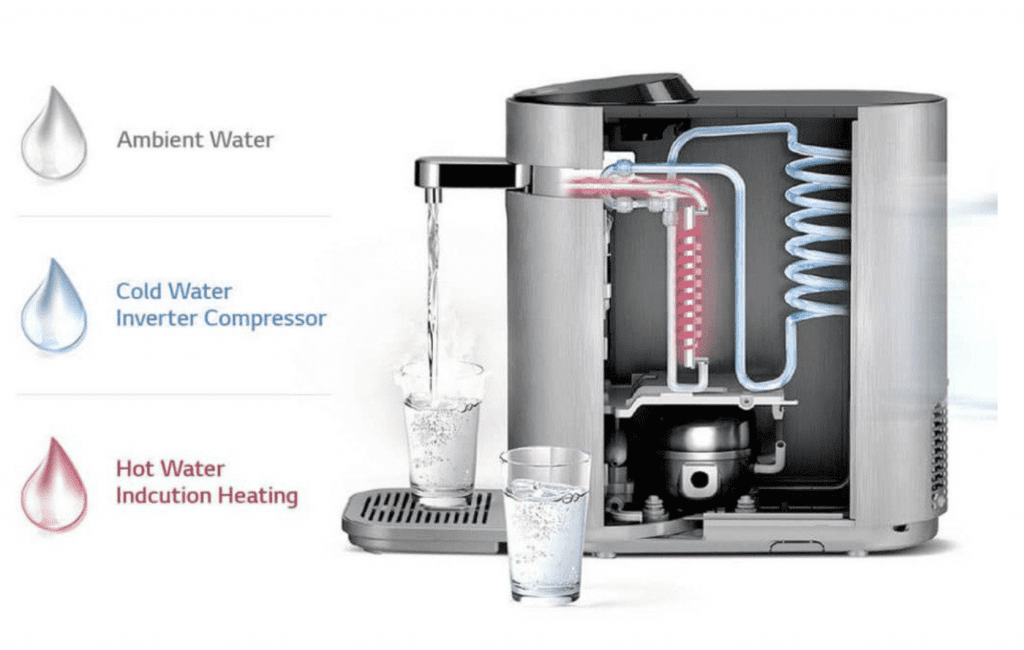 Tankless – Instant Hot, Cold & Unlimited Ambient water supply – No tank = No Re-boil and overnight stagnant water
Tankless Sleek Design, Space efficient, Fits in counter top elegantly
Hot Water Control – 40° / 75°/ 85° (Best for New Parents)
Nano UV sterilization [Eliminates up to 99.99% of Harmful Bacterial]
Water Volume Control – 120 / 500 / 1000ml
Energy Saving with – LG Inverter (lowest electricity consumption)
180° Rotatable nozzle
10-Years inverter warranty
F.O.C – Product service once very 3 months
F.O.C – Filter change every 6 months
F.O.C – Yearly Internal piping replacement [ Unique Service by LG PuriCare™ ]
Strictly Halal Certified by Government of Malaysia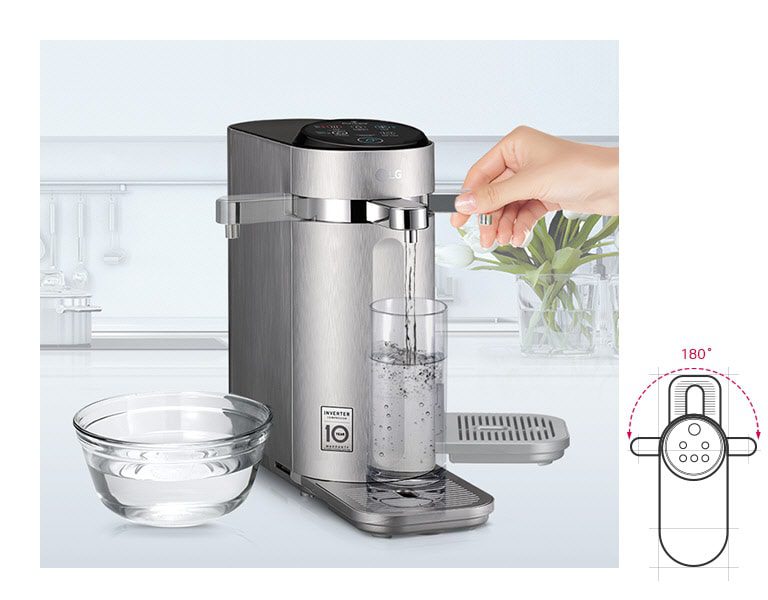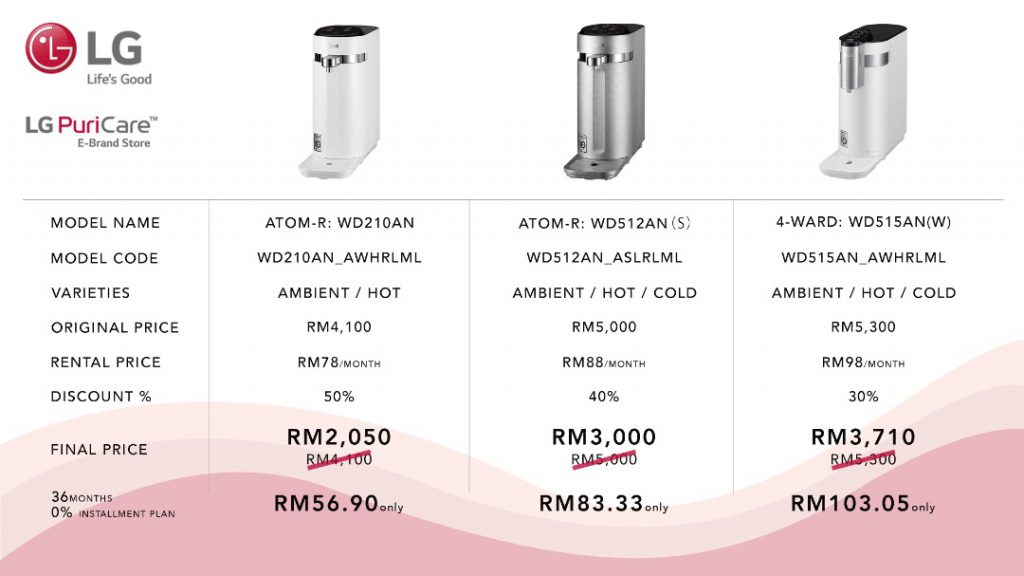 Hurry! Limited stock left only!
Click [GET OFFER NOW] Button
to CLAIM the 50% LIVE ON Offer!
We have an additional offer for you, click the button now to claim
---
After Sales Service maintenance cost – CareShip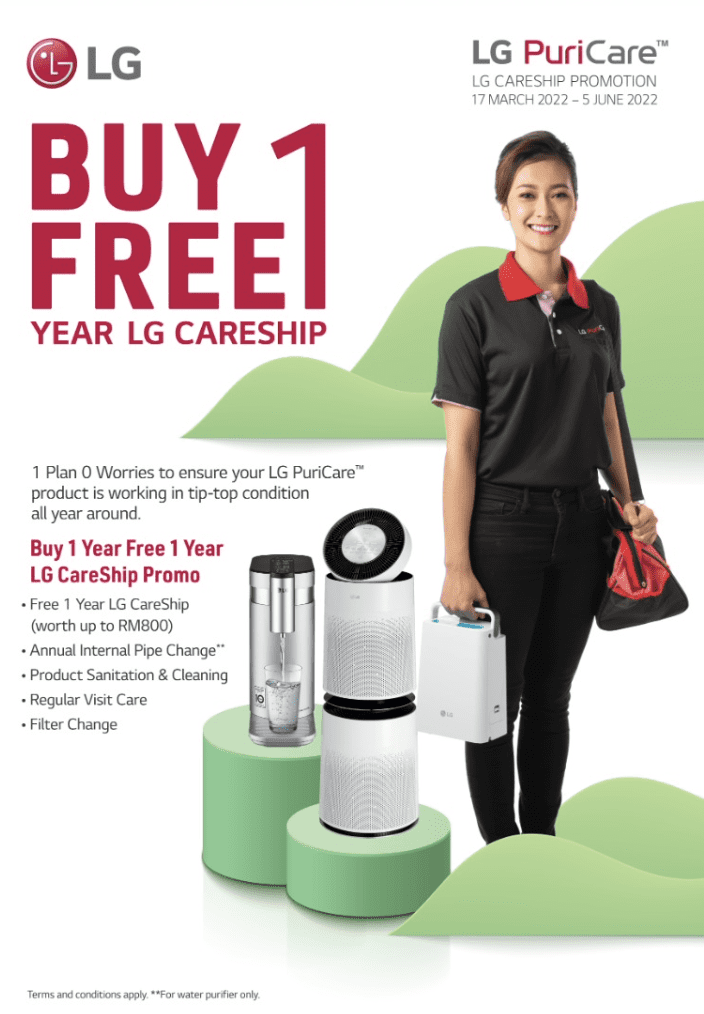 Yearly maintenance cost for LG PuriCare™ Water Purifier –
3 months service once, 6 months filter replacement, 12 months internal pipes + Filter replacement
1 year package – RM450 – RM500
2 Years bundle package – RM850 – RM900
3 Years bundle package – RM1250 – RM1300
---
LG PuriCare™ Ambassador
Malaysia National Badminton Player, Lee Zii Jia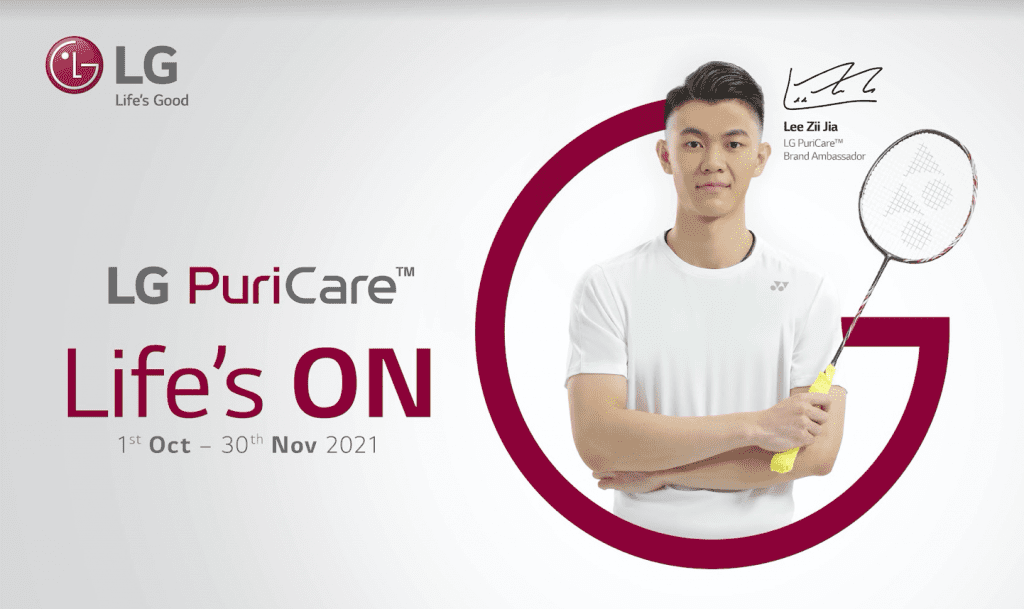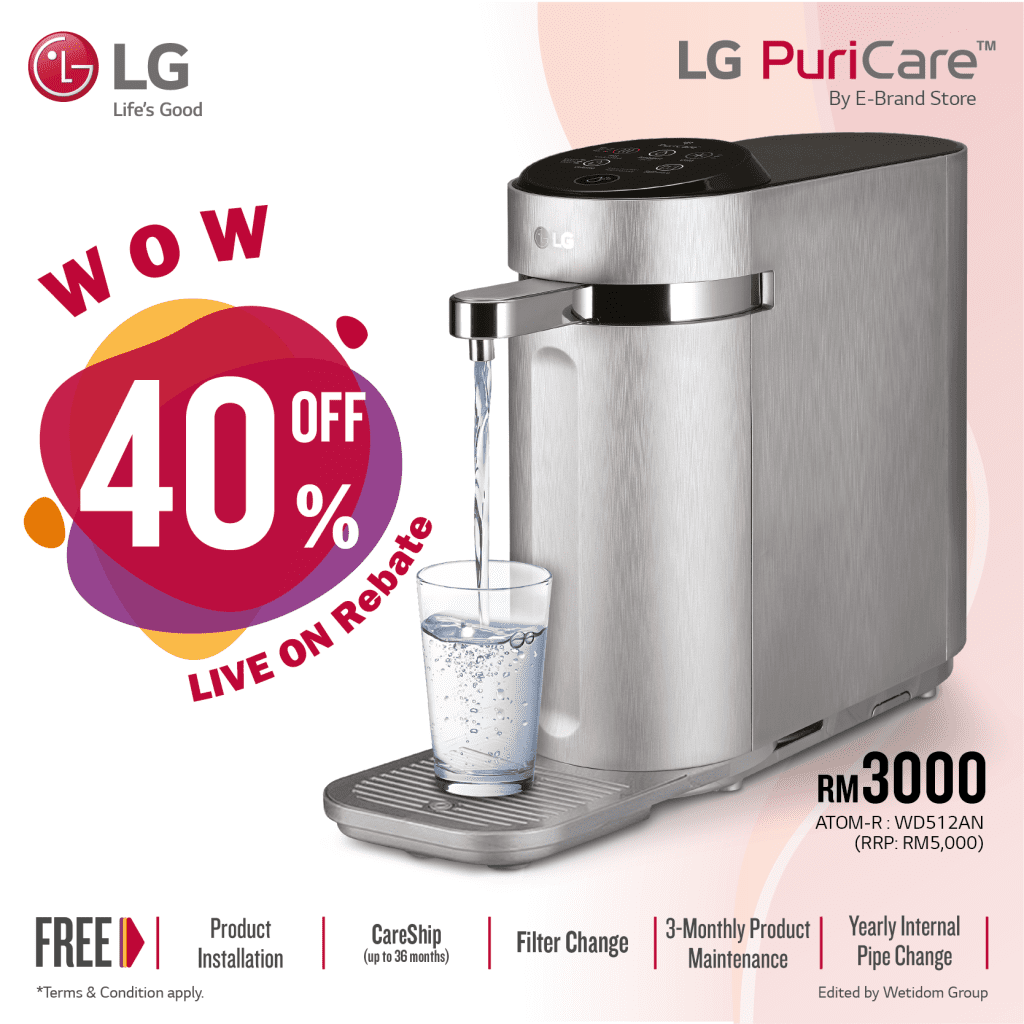 We have an additional offer for you, click the button now to claim
---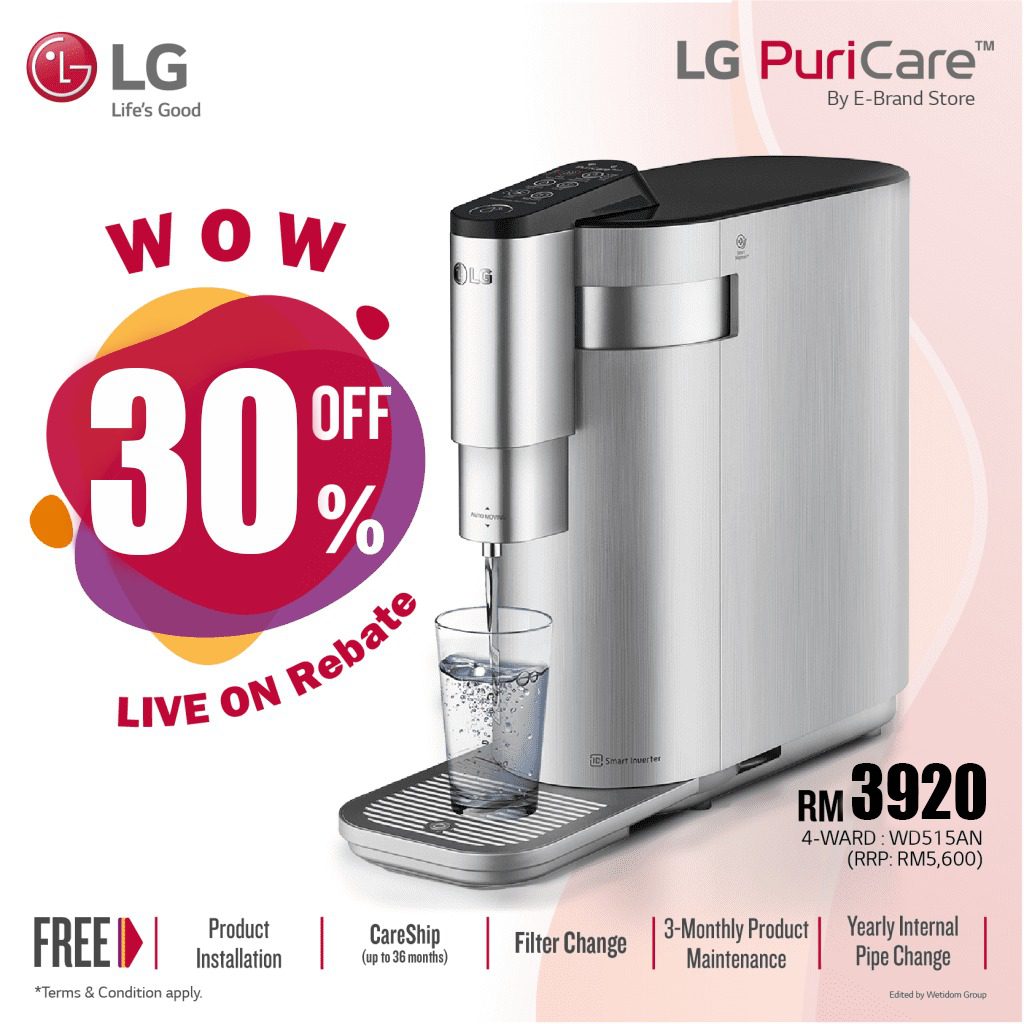 Claim a FREE GIFT while clicking on this button!
---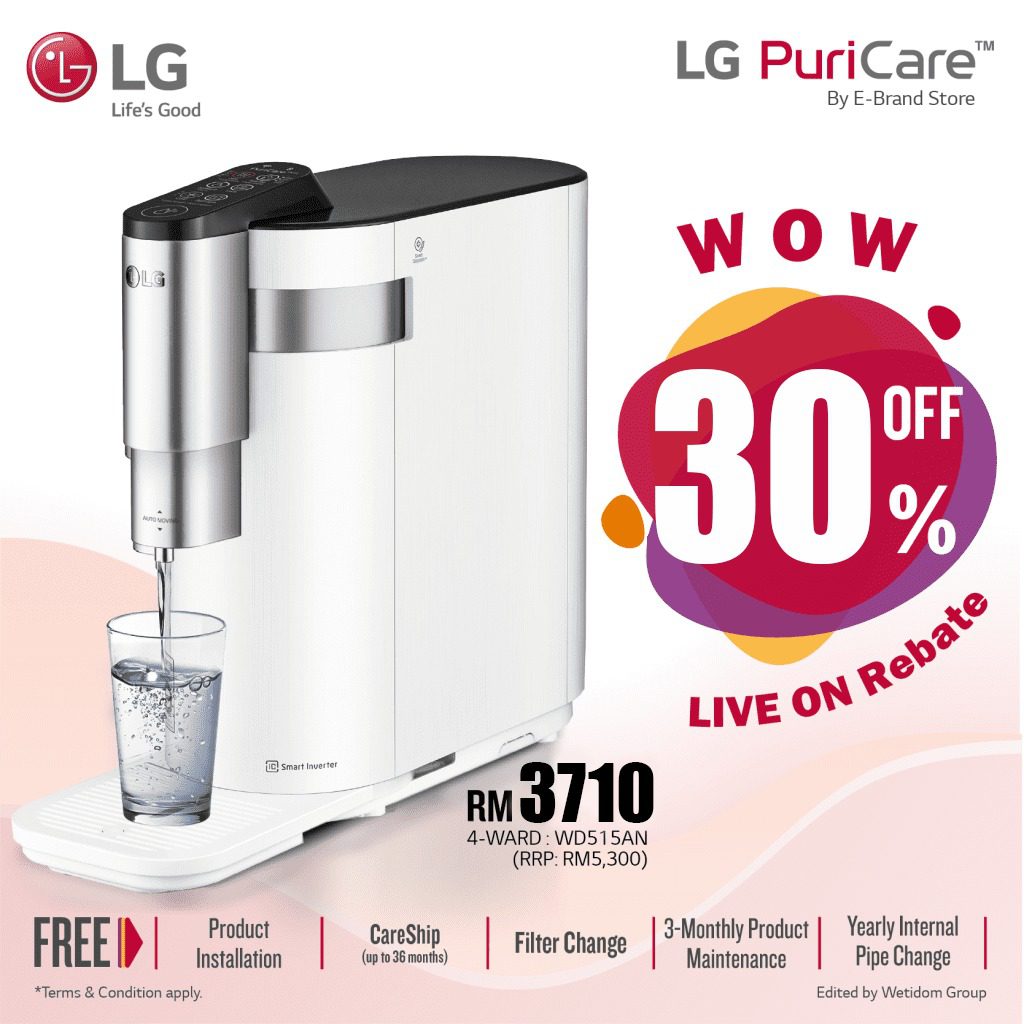 ---
Life's GOOD – LG
---